CESR Evaluators Training day/ New CESR Evaluators Required
The Faculty recently organised a successful training day (below) for its bank of CESR (Certificate of Eligibility for Specialist Registration) evaluators. CESR applications are submitted to the Faculty from the GMC for its bank of evaluators to review. The applications are reviewed to identify whether the doctor is  eligible for entry onto the GMC's specialist register. Evaluators are required to evaluate the application and submit a recommendation to the GMC.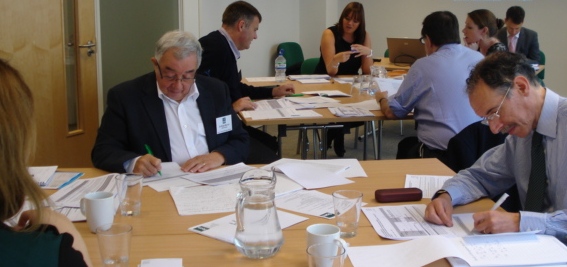 Dr Jon Spiro, chair of the CESR group led the day and representatives from the GMC attended to meet the evaluators. The GMC representatives provided the evaluators with guidance and best practice on how to evaluate a CESR applicant's portfolio of evidence.
We are currently recruiting new evaluators, who will be trained in the next round of training. If you would like to become an evaluator, please read the person specification and role description