Occupational Health 2019 – Registration now open
Registration is now open for the annual Occupational Health 2019 conference brought to you by the Faculty of Occupational Medicine and the Society of Occupational Medicine.
The event will take place from 17th – 19th June at The Mercure Grand Hotel in Bristol.
The event will host a wealth of speakers covering essential topics including the Future of Occupational Health, Travel Medicine and the Mental Health of doctors. There will also be unbeatable networking opportunities for delegates with a Gala Dinner & Dance in the evening of 18th.
Workplace visits will be taking place on 17th June for delegates who wish to gain additional insight into differing work environments.
To access the full programme and register please visit the official Occupational Health 2019 website.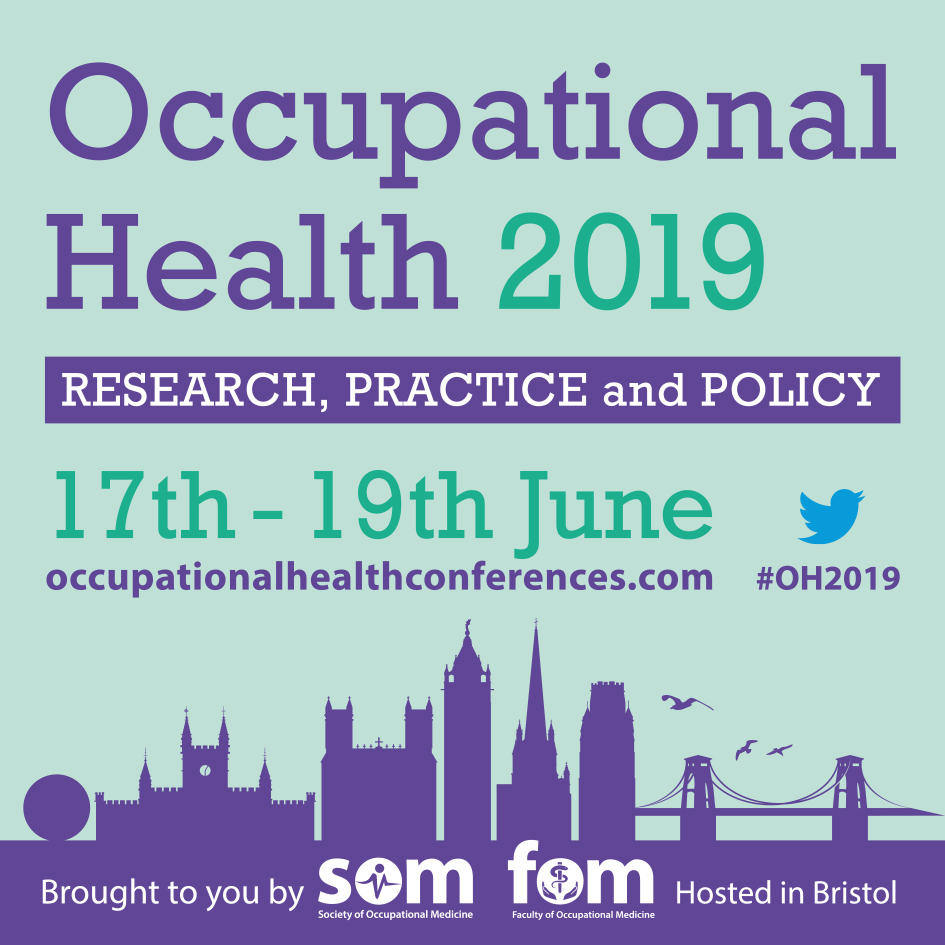 Added:
06/03/2019
Posted In:
Events