FOM statement on COVID-19 deaths amongst BAME healthcare workers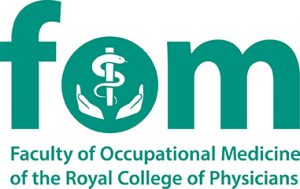 Deaths amongst BAME healthcare workers 
There are legitimate questions about whether ethnicity, specifically Black, Asian and minority ethnicity (BAME) in Britain, is a risk factor for contracting COVID-19 and for poorer clinical outcomes from the infection. These questions were highlighted by the report from the Intensive Care National Audit and Research Centre who demonstrated that 34% of critically ill patients admitted to UK intensive care units because of COVID-19 infection were from a BAME background, although only 17% of the population are from this background. Similarly, although those from a BAME background account for 21% of NHS staff, it is reported that they make up 63% of those healthcare workers who have died during this pandemic.
Currently there is a lack of evidence as to whether there is a specific risk factor associated with BAME ethnicity which is independent of other recognised risks for COVID-19 incidence and adverse health outcomes.
In the NHS, and other UK workplaces, risk assessments by management, which are informed and supported by Occupational Health, including individual assessment by specialists in occupational medicine when indicated, are already in progress. These have considered the previously identified vulnerabilities to COVID-19 incidence and severity, according to the PHE guidance, which includes older age, specified underlying health conditions and pregnancy – but they have not included ethnicity.
The other aspect of risk assessment, essential for all staff, requires consideration of potential workplace exposures to SARS-CoV-2 with the application of an appropriate hierarchy of control as part of the employer's duty of care. This guides risk control, including training for all staff in appropriate hygiene measures, safe systems of work, selection and correct use of PPE.
The Faculty of Occupational Medicine supports the call by the Chief Medical Officer and others, including the Royal College of Physicians, for further research into these complex questions. Investigation of the risk factors for COVID-19 infection and severity is urgently required to inform our guidance on fitness for work, now and in the future.
Dr Anne de Bono
President, Faculty of Occupational Medicine